Title: Anna and the French Kiss
Author:
Stephanie Perkins
Released:
December 2, 2010
Genre:
YA contemporary
Pages:
372 (first edition hardcover)
"Anna is looking forward to her senior year in Atlanta, where she has a great job, a loyal best friend, and a crush on the verge of becoming more. Which is why she is less than thrilled about being shipped off to boarding school in Paris - until she meets Etienne St. Clair: perfect, Parisian (and English and American, which makes for a swoon-worthy accent), and utterly irresistible. The only problem is that he's taken, and Anna might be, too, if anything comes of her almost-relationship back home. As winter melts into spring, will a year of romantic near - misses end with the French kiss Anna - and readers - have long awaited?"





This is one of those books that makes you happy. Unbelievably happy. It's adorable and sweet,
honest and relatable,
witty and hilarious, and accomplishes the incredible feat of being both realistic and enchanting at the same time. In other words, je l'adore.
(That's "I love it"
en Francais
. Already knew? Okay. Just checking.)

Please, please, please do yourself a favour and don't wrinkle your nose at Anna simply because it' sounds like "shallow teen chick lit". Granted, the synopsis can induce a little eye-rolling: American girl Anna Oliphant is dreading being sent to boarding school in Paris for her senior year of high school. ("As if anyone would complain about Paris!" I hear you exclaiming. Patience, grasshopper.) Luckily, she quickly makes a few inviting friends, including the oh-so-gorgeous Étienne St. Clair, a British-French-American boy with a super swoon-inducing English accent. But here's the kicker: he has a girlfriend. ("Didn't see that one coming," you say sarcastically. Oh, just keep reading.) Despite this unfortunate fact, Anna can't help but fall in love with St. Clair, and she can't be sure, but he may be falling in love with her too. With a never-ending number of obstacles in their way, will the romantic city of Paris be enough to bring Anna and St. Clair together?
I can hear the skeptics scoffing now. But give up not, my friends! Anna and the French Kiss is certainly not shallow, and simply too adorable to miss out on.
The Characters:
Anna Olipihant, be my best friend, please? Stephanie Perkins has written an absolutely lovable female protagonist. Anna is a unique and interesting character, but is incredibly easy to relate to as a teenager: she's tightly-knit with her best friend, she crushes on cute boys, and she has a passion for something she loves, which in Anna's case, is film. She's intelligent and funny, but she also has flaws, making her a totally likable character. But my favourite thing about Anna is the way I could relate to her. Starting school in a foreign country with no friends, Anna's predicament is awkward and sorta lonely. Not to mention her serious friend/family/love life problems later in the book. All in all, Anna's problems are so reminiscent of the average person's that it's simply impossible not to love her.
And oh my gosh, St. Clair. St. Clair St. Clair St. Clair. If I want Anna to be my best friend, I want to marry St. Clair. He' s everything a girl could wish for in a guy: charming, funny, intelligent. Plus the English accent. That helps too.
Yes, St. Clair is totally swoon-worthy.
But the best part? He's flawed. Yes, this seemingly perfect boy has some definite problems: problems with his family, with his girlfriend, and especially with his fears. And while St. Clair is just a little bit too perfect to be real, his flaws make him a fleshed-out, relatable, and even more fantastic character.
Apart from Anna and St. Clair, all of the characters are great. The charming Parisian personalities; the quirky best friends, Meredith, Rashmi and Josh; even the despicable popular kids who we all love to hate. Every single character in this book contributes to making it so...real.
The Paris:
And The City of Light is where the magic begins.
I didn't think it was possible for anybody to make me want to visit Paris more, but Stephanie Perkins has done it. The way Paris is painted in this novel is absolutely magical: the cobblestone streets, the charming European cafes, the River Seine at night, reflecting the lights of the city. Throughout the book, Anna and St. Clair discover the beauty of this gorgeous city, and it was incredible to discover it with them. The Eiffel Tower. L'Arc de Triomphe. Notre Dame. The Pantheon. The movie theatres. The bookstores. The entire time, I felt like Paris was unfolding in front of me just as much as it was for Anna and St. Clair.
v
And OH MY GOSH THE FOOD. As Anna and St. Clair discovered the magic of delicious French food, I practically died. French bread. Macarons. Gateaux. Tartes.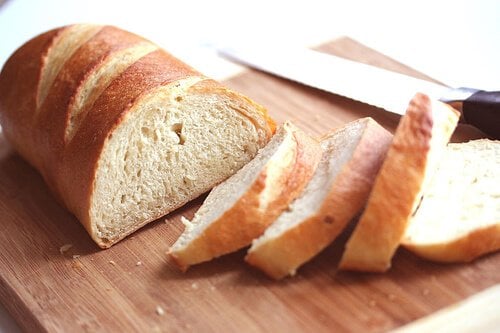 Stephanie Perkins! I love her and hate her for it at the same time.
The Romance:
Of course the romance is the focus of this entire book, and in my opinion, it's done wonderfully. It begins as a friendship, which is what makes Anna and St. Clair's feelings for each other more meaningful. They don't get where they want to without problems. LOTS OF THEM. Jealous friends, jealous girlfriends, family issues, and bad communication. But that was, you guessed it, my favourite part.
Anna and the French Kiss is completely honest about the nature of both life and love: it's not smooth and romantic all the time. Both life and love are incredibly infuriating, awkward, and full of ups and downs. It's flawed. But it's that, the perfect imperfection, that makes Anna and St. Clair's relationship and story so real, and so much more worth it in the end.
5 Brains.

Recommended for:
I love ze comments! Tell me what you think.
Next time on Books Equal Brains! Reviews:
Well, that's a secret. *Flips hair*
(*cough cough* The Scorpio Races *cough cough*.)